Our new Interlock Bracelet clasp is a brand new innovation—making it possible to bring our most popular designs to your wrist for the first time. Because with the Interlock clasp, there's no need to try to conceal or camouflage the bracelet closure. Instead, the clasp becomes the centerpiece of the design—allowing us to create a 360 degree work of art.
The Interlock is available in four of the most sought-after NightRider series, including the Guardian, Guardian Lion, Cherubim, and Sanctified. We make it easy to build the perfect sterling silver bracelet for you: Choose your favorite sterling silver Interlock design, then opt for one of the premium leather cuffs or a full silver link. There's no wrong answer, because there's an Interlock bracelet to fit just about any style.
ABOUT THE INTERLOCK MECHANISM
For years we'd dreamed about a bracelet closure that would "get out of the way" of our creative vision. One where we weren't constrained by a clasp (even a beautiful one) that interrupted the design and detracted from the flow of the artwork.
We explored a lot of options. But after years of searching, we realized: you can't sit around and wait for someone else to innovate. That's what led us to design a whole new clasp concept, the Interlock, that integrates functionality with design.
So while each Interlock clasp is a work of art in and of itself, the dual-trigger locking mechanism also ensures a super secure fit. We think it's the perfect solution.
INTERLOCK LEATHER BRACELETS
One of the Interlock Leather Bracelets might be right up your alley if you're looking for a casual, comfortable style with a bit of that rock n' roll vibe. We designed the leather specifically to visually meld with the Interlock, drawing attention and focus to the centerpiece for a clean, understated look.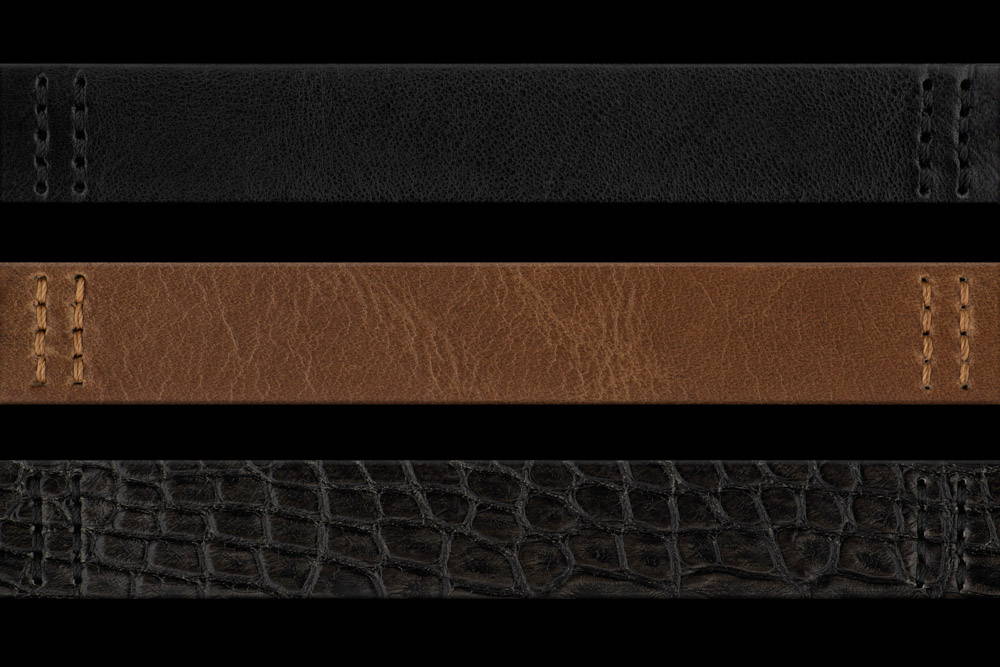 Leather Options: Black, Brown, & Alligator
But the truth is that "understated" rarely means "easy." We searched high and low for more than two years before we finally found the best handcrafted American-made (obviously) premium leather for the cuffs. It took that long to find a product that both measured up to our quality standards and was made with the same attention to detail as our silverwork. We knew when we'd found it, though; it's got the soft interior we required for maximum comfort, while still maintaining the solid construction and heavy-duty stitching for outstanding durability. And while the leather might be twice as thick as most other leather cuffs out there, the high quality means it softens until it becomes an extension of the wearer—with a patina all its own.
If you're looking for something a little bolder—something that makes a big statement—then the solid sterling silver Interlock Link Bracelets may be more your speed. Perfectly balanced, they are amazingly intricate—every individual handcrafted silver link making up the bracelet is a functioning work of art, designed specifically to pair with one of the four corresponding Interlock clasp styles. The result is an unapologetically stand-out-in-the-crowd bracelet that will turn heads every time. Hey, nobody ever said that sophisticated has to mean restrained.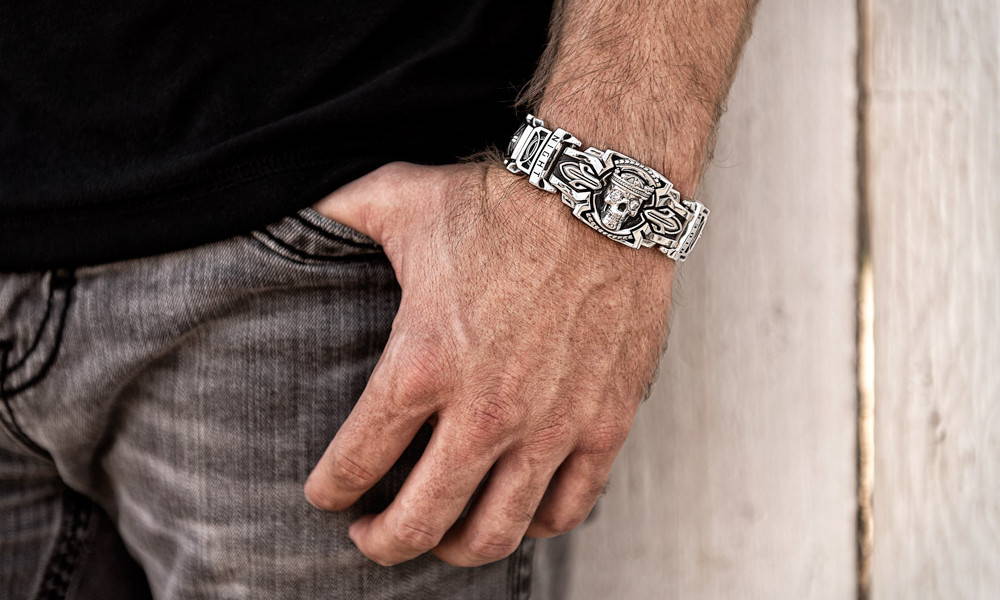 Build the perfect Interlock Bracelet for you! Customize yours by choosing from:
One of four handcrafted solid sterling silver Interlock clasp designs
The matching solid sterling silver link bracelet or
A leather cuff bracelet in black, brown, or premium alligator
Plus, depending in the design: an array of gemstones, including red garnet, black onyx, moissanite, or blue sapphire
The Interlock bracelet series is now available at all of our retail locations and online.