A person with courage of conviction remains undaunted. They know who they are. They know what they believe. And with an internal compass to guide them, they blaze their own trails. Unlike others who become discouraged and question their way, those with conviction live life with clarity of purpose. Guided by their principles, their feet stay firmly planted on the path.
---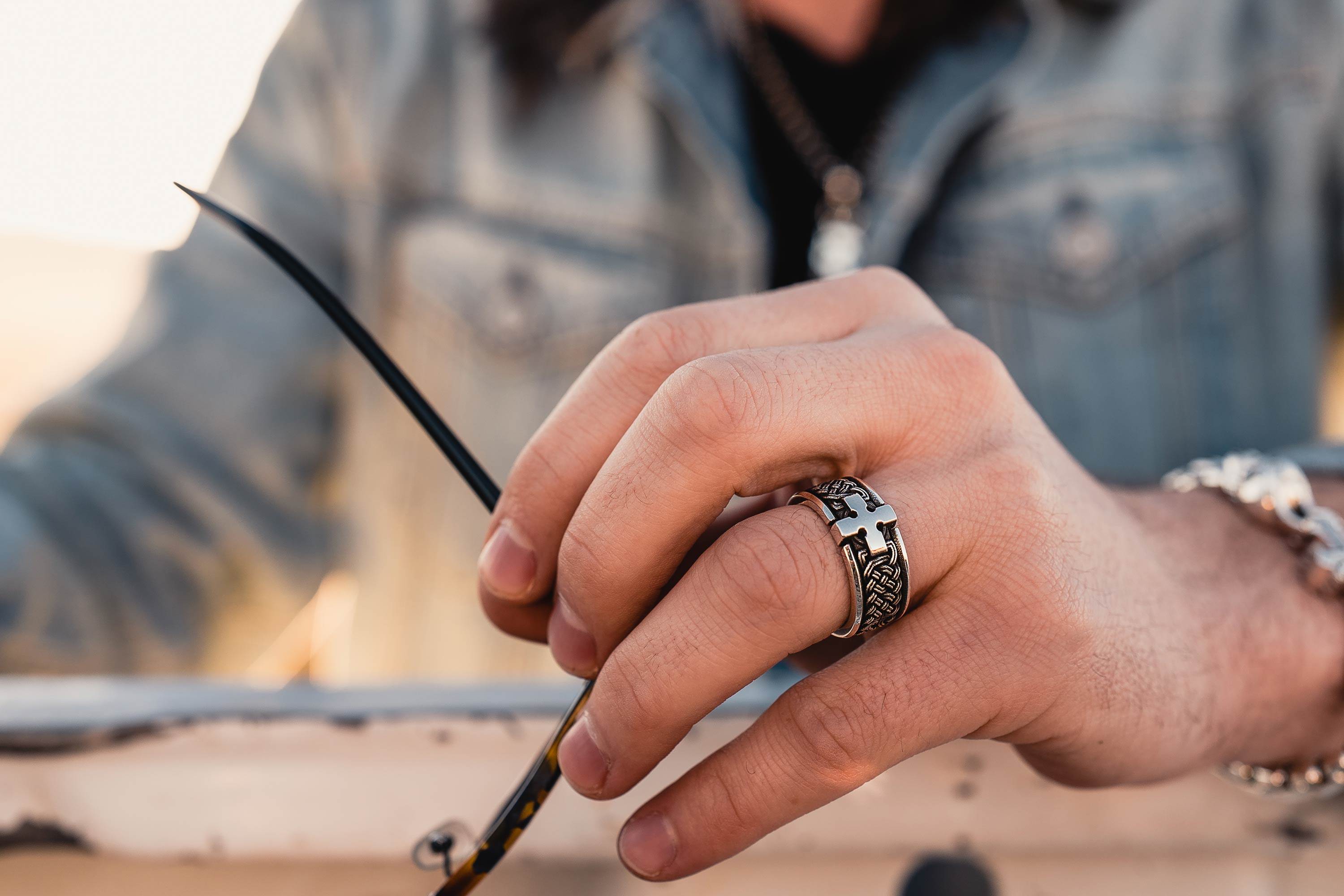 The Joshua Cross Band takes that same straightforward principle and applies it to a bold and effortlessly wearable band. Its clean lines and low profile mean it's a natural choice for everyday wear. With the classic knot work representing infinity, the design illustrates that life and eternity are interconnected—whether in loyalty, friendship, or love. Paired with a cross as the centerpiece, the theme of faith and honor is complete.
---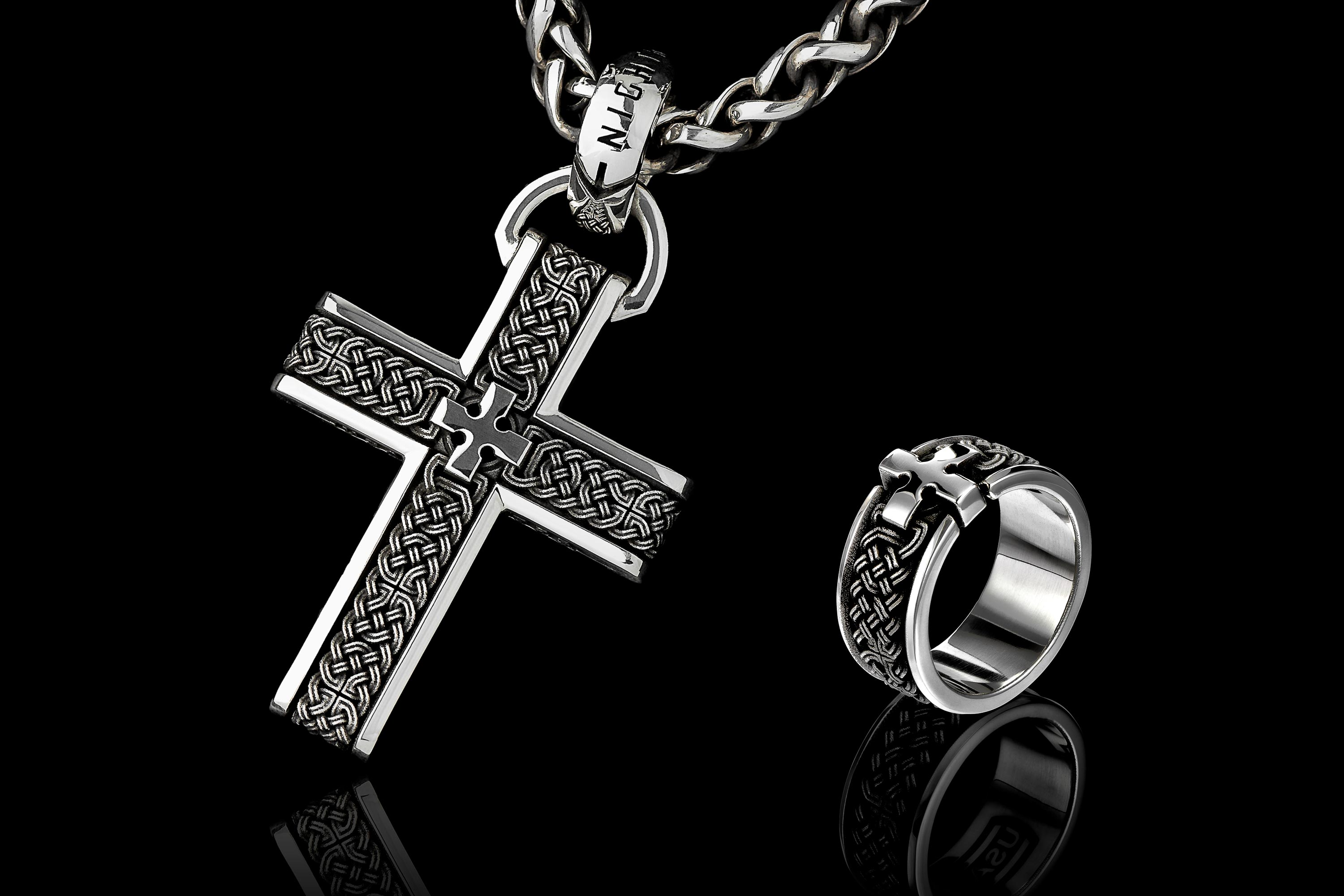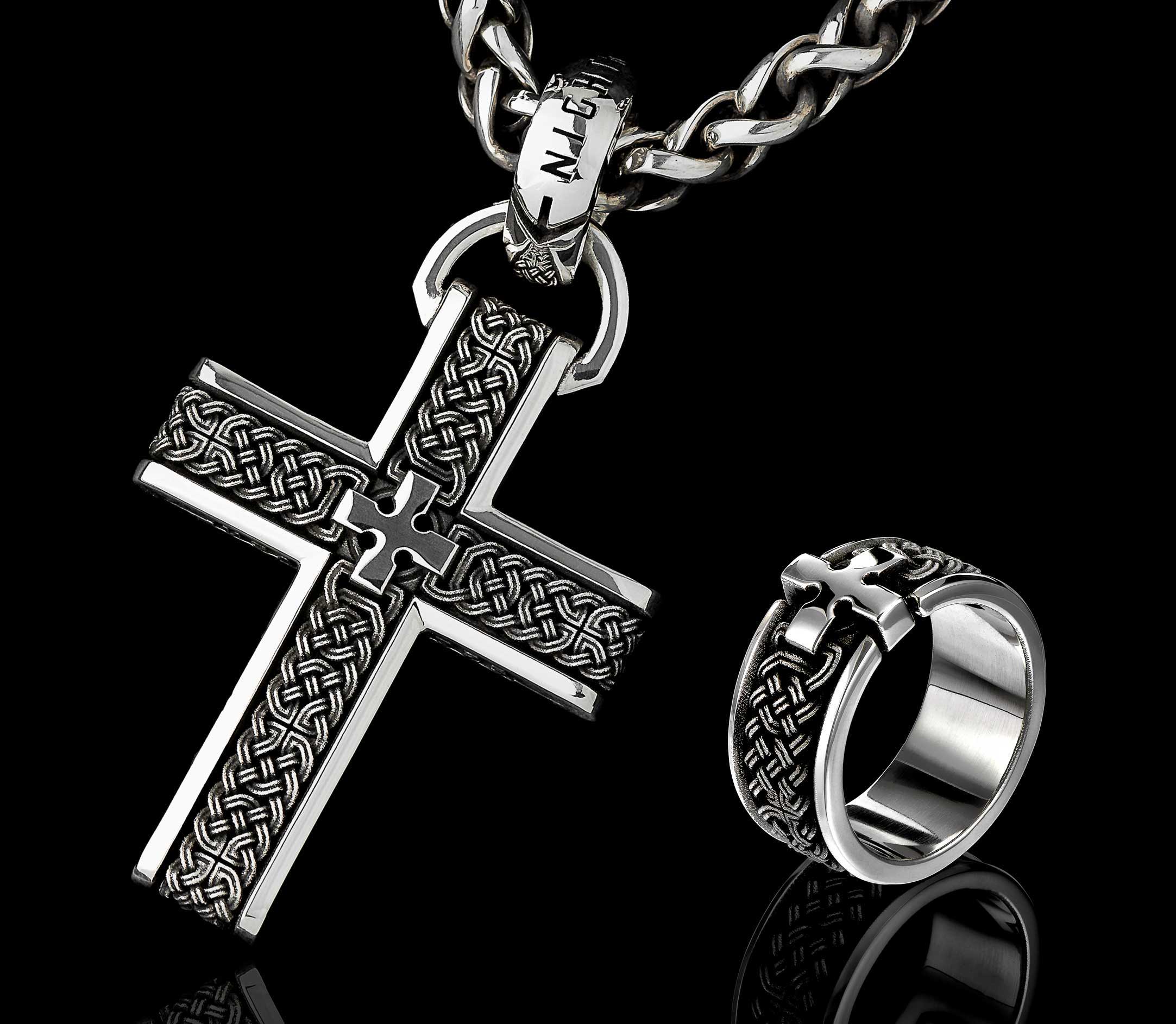 The Joshua Cross Band is a natural extension of the piece that inspired it, the Joshua Cross Pendant. Worn separately or together, they're both proof that intricate detail and simplicity of design create pieces that are more than the sum of their parts.
---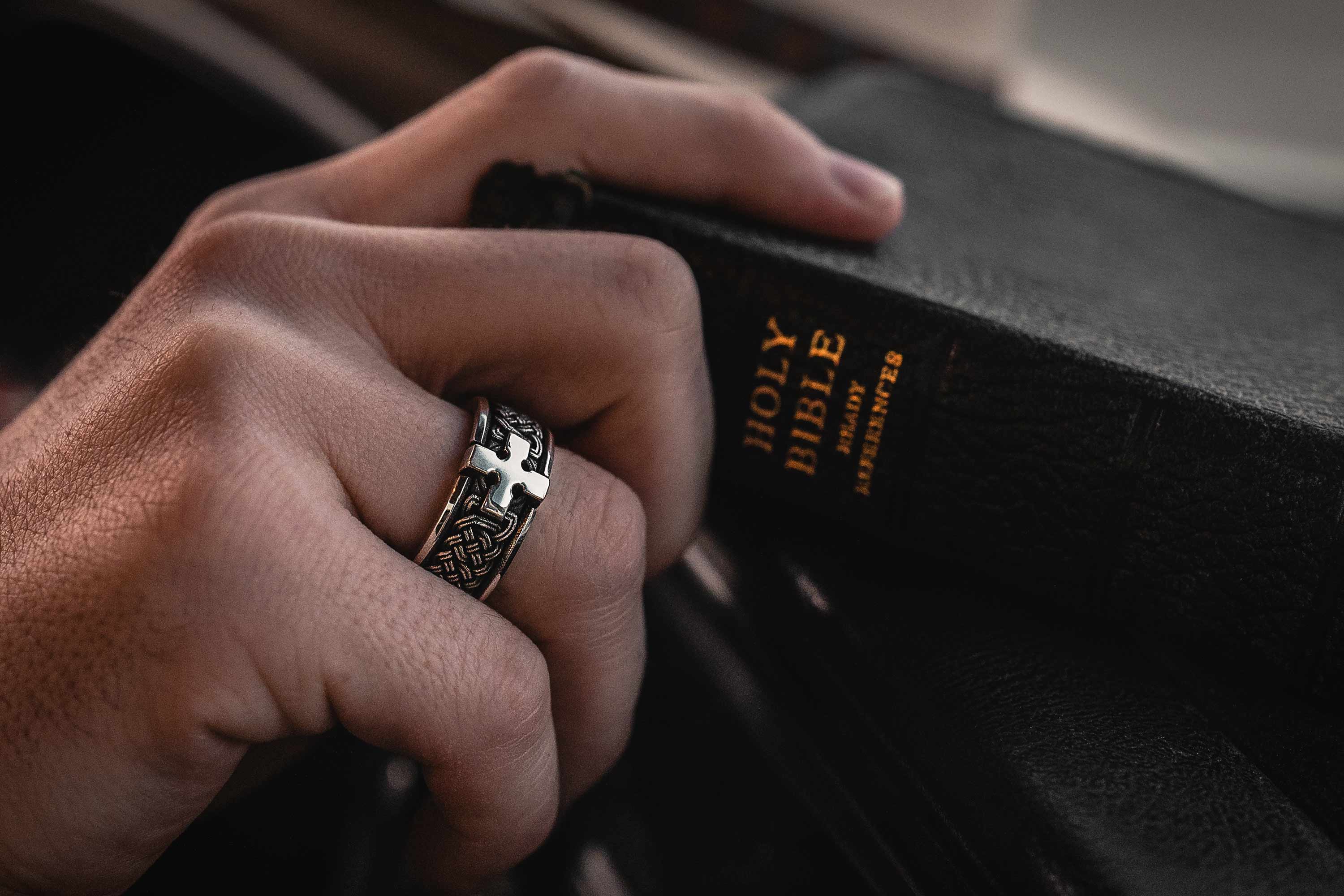 Whether you call it a sense of honor, of faith, or a code to live by, having our courage of conviction is what helps each of us navigate life. It's our light through the dark, and one of the foundations of leadership—because no one can lead unless they know the way.
---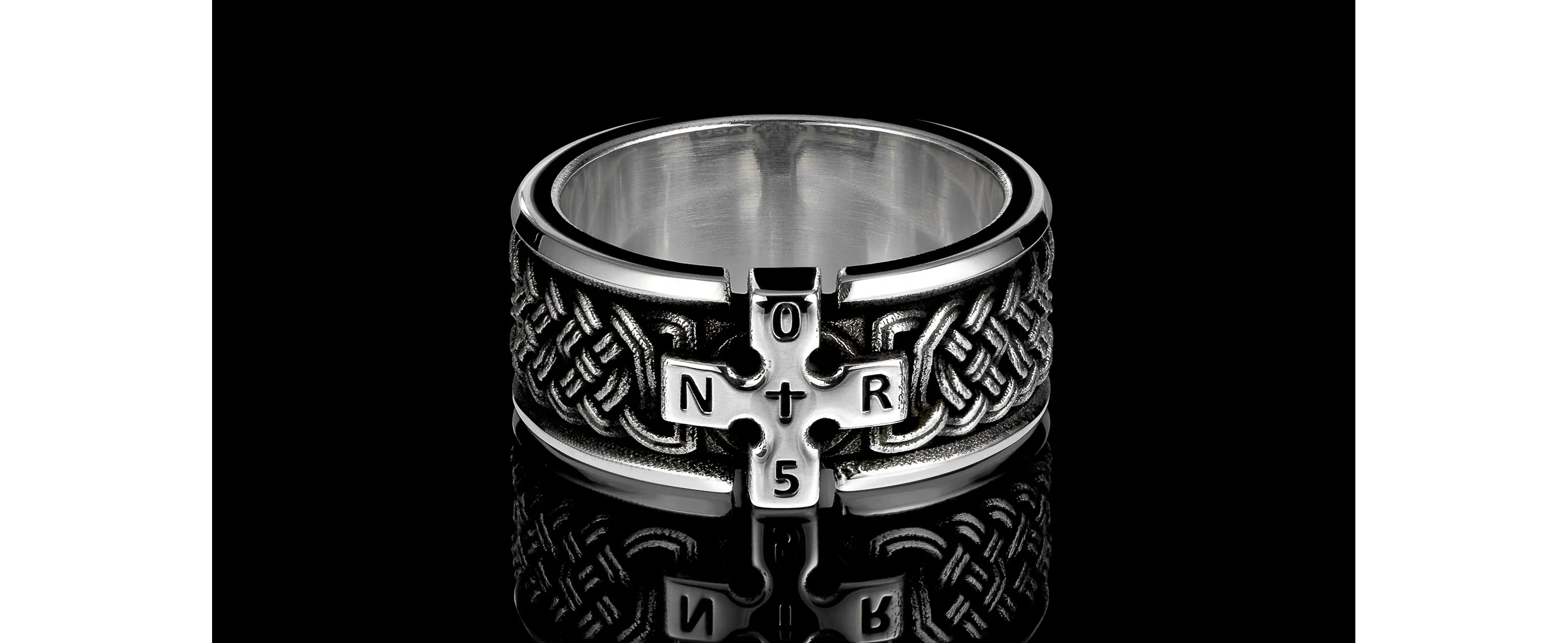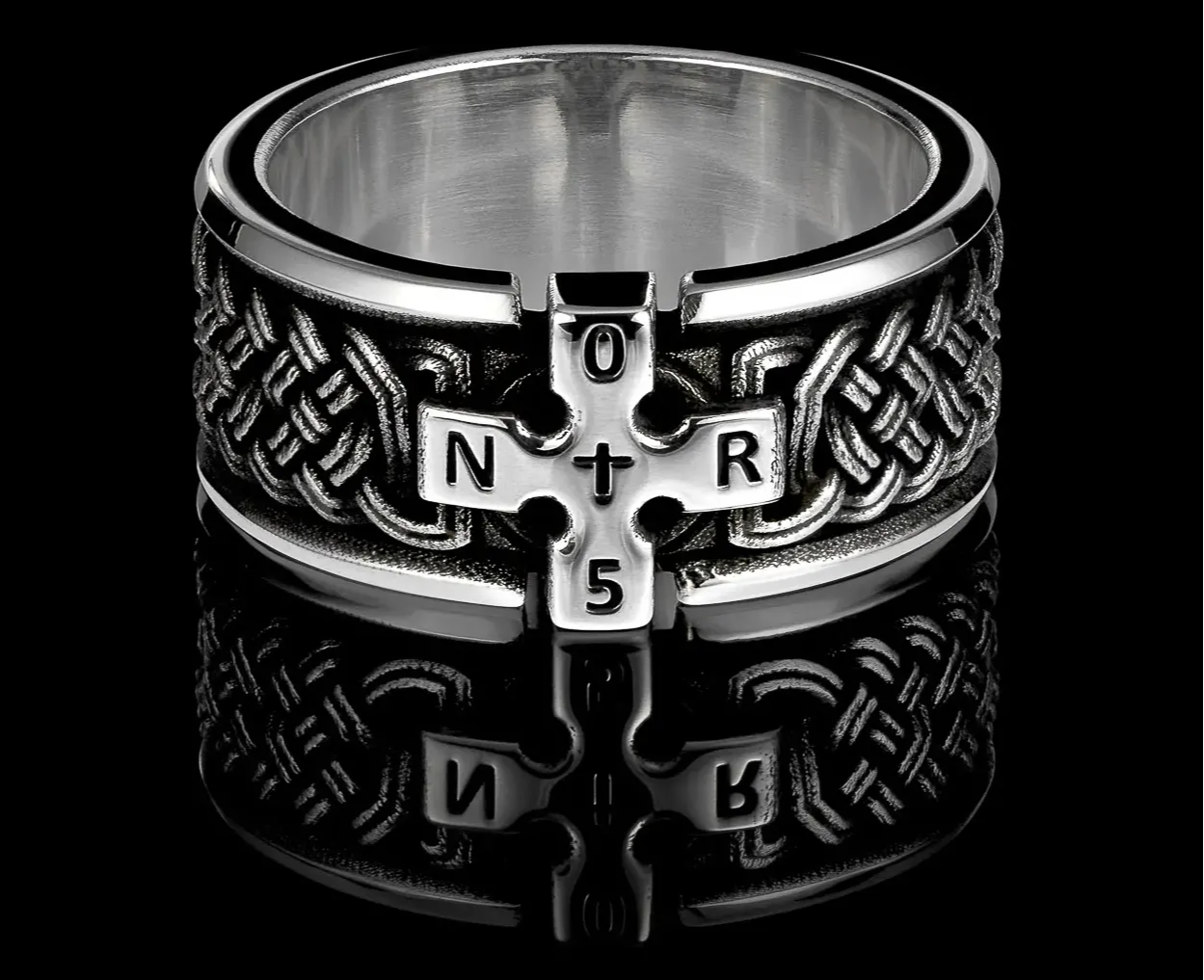 OPTIONAL CUSTOM ENGRAVING
Choose your personal inscription characters and add even more meaning to an already significant piece. Don't miss this chance to make your Joshua Cross Band all your own. Here's how to get yours:
Select "Yes" in the Custom Engraving drop-down of the product page
One of our Customer Service representatives will reach out to confirm your customization.
Or simply call us at 800.566.8661 to place your order