Met·tle:
A person's ability to cope well with difficulties or to face a demanding situation. Vigor and strength of character or temperament.
---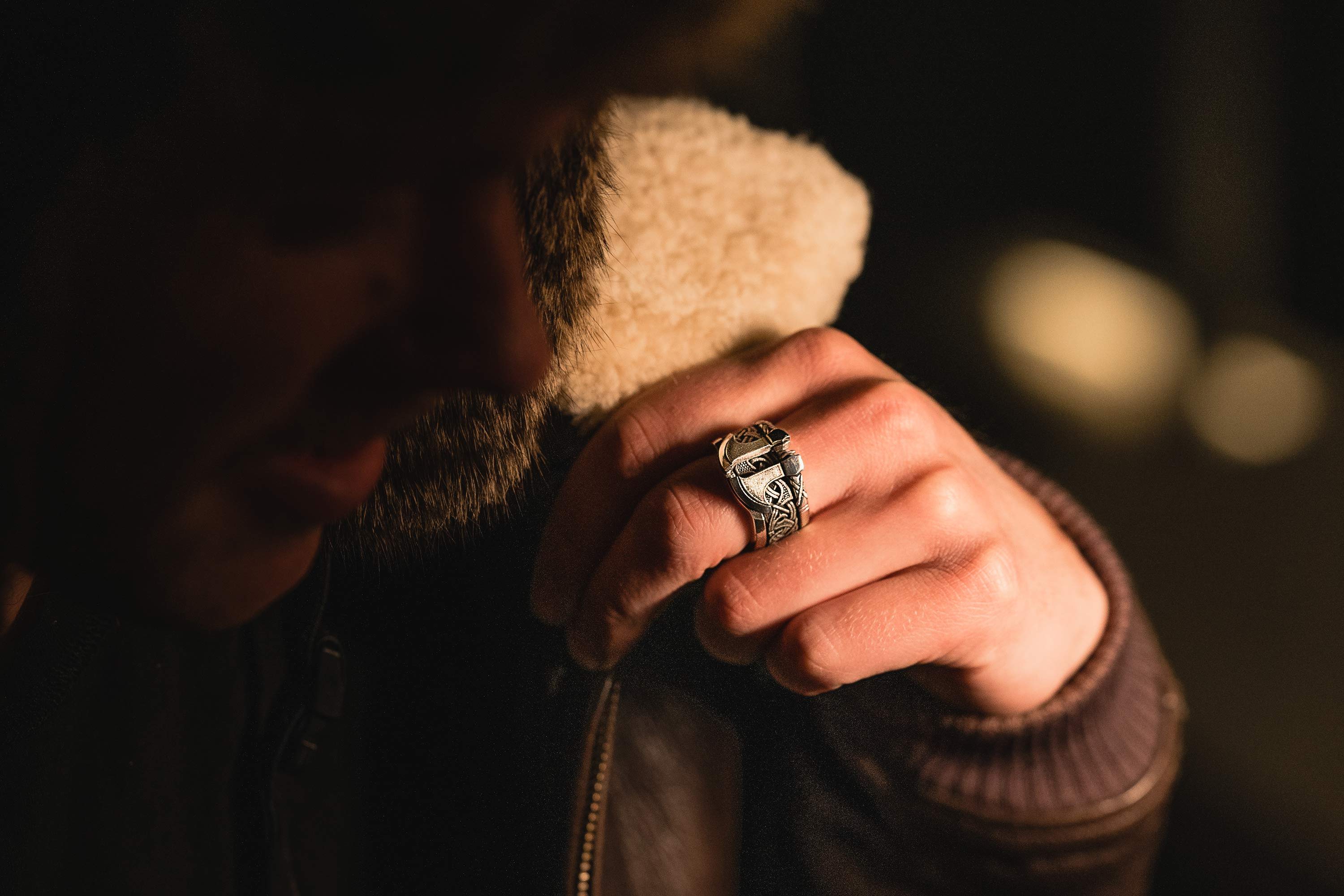 If ever you needed a reminder: You are a Warrior. A Warrior who remains undaunted by adversity, knowing they can and will persevere—and come out stronger on the other side. That, at this moment, one's true resilience is being tested and revealed. Because when the seas become rough, a true Warrior does not ask, "Why Me?" …they gather their courage and say, "Try Me."

Introducing the new Einherjar Band ring, the latest entry to the BattleWorn Collection.
---
A companion piece to the original Einherjar Viking Warrior Ring, the Einherjar Band incorporates all the imagery and symbolism of its big brother—in a slimmed-down and easy-to-wear band. But don't let its smaller size fool you. From the well-worn battle axes and intricate Norse knot work to the incredibly detailed under gallery, it tells a tale of strength and resolve.
---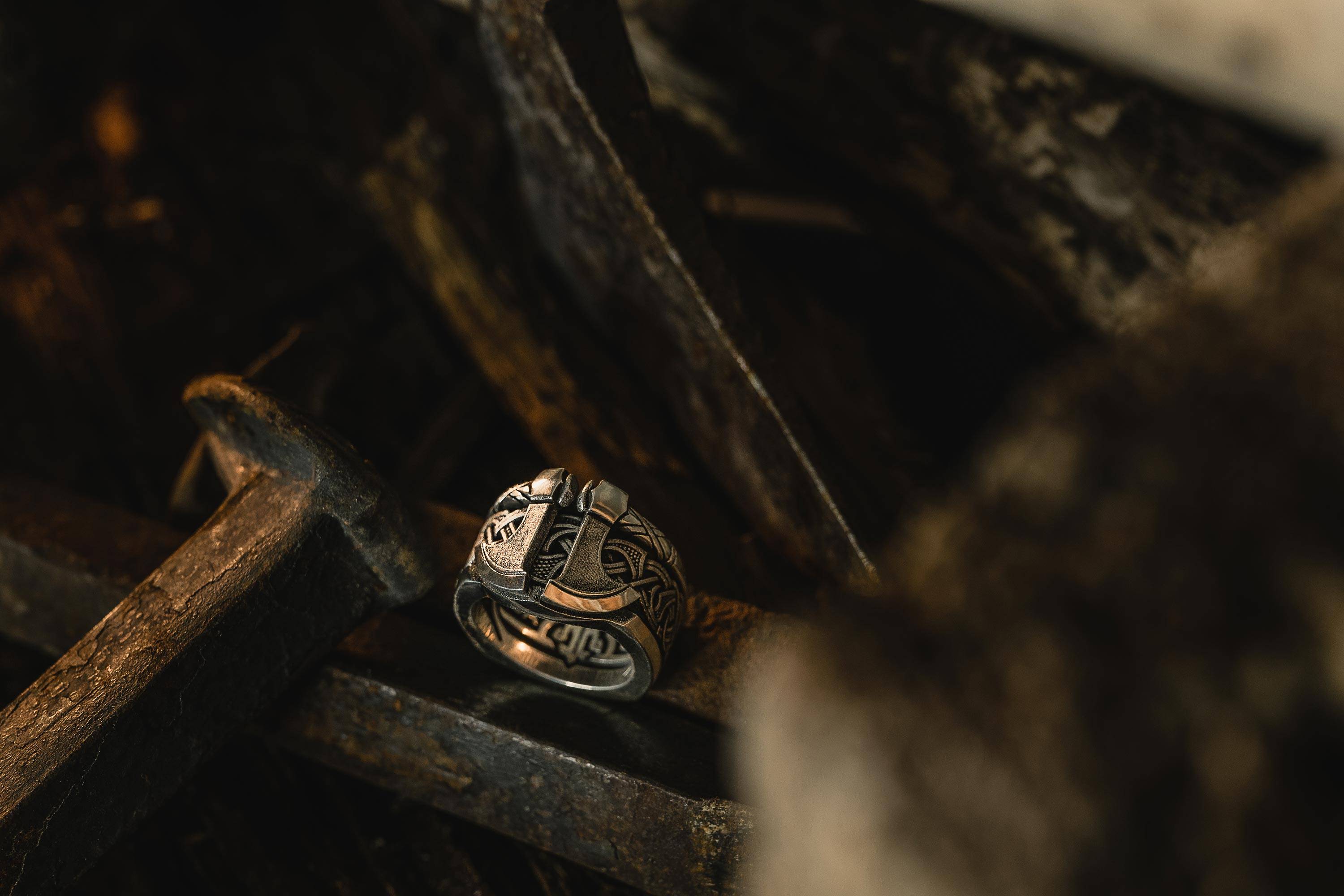 Why put out a new BattleWorn piece now? Because in this time of uncertainty, we wanted to create something to remind our extended NightRider family: that each of us has an inner Warrior to tap into, and that together we will endure. It's a wearable symbol of our collective fortitude and mettle—crafted to last a lifetime and beyond.
---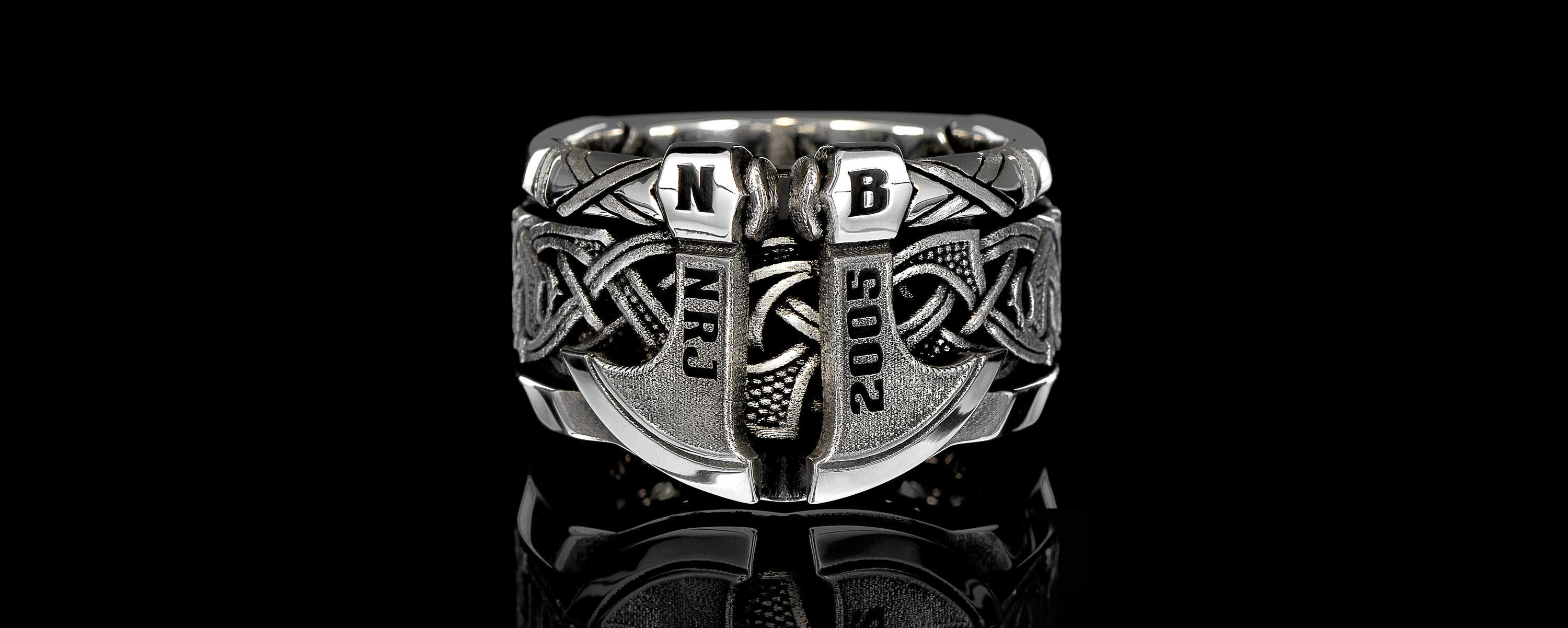 OPTIONAL CUSTOM ENGRAVING
This is no run-of-the-mill surface-level etching—your custom message is precision laser-cut, creating an exceptionally deep and detailed engraving that will last a lifetime. Make your Einherjar Band truly one-of-a-kind. Here's how to get yours:
Select "Yes" in the Custom Engraving drop-down of the product page
During checkout, include your desired characters and your contact preference in the Order Comments section. One of our Customer Service representatives will reach out to confirm your customization.
Or simply call us at 800.566.8661 to place your order