Introducing our brand new series of chains and bracelets—Eden and Genesis. Designed to be light in weight but heavy on style, their slender links unite with an ornate toggle closure that's unmistakably NightRider.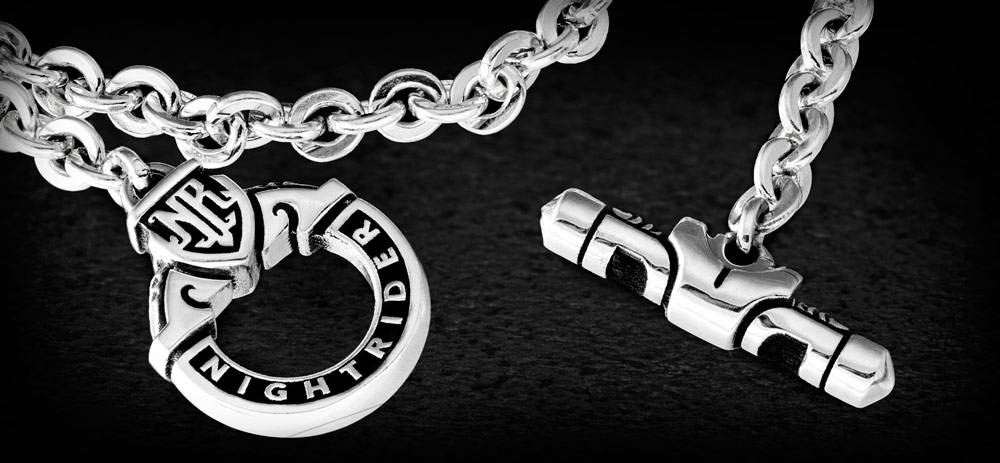 The Eden Toggle Chain and Eden Toggle Bracelet are both crafted with brightly polished .925 silver, and—a NightRider first—the Eden Toggle Bracelet is designed to be worn double-wrapped.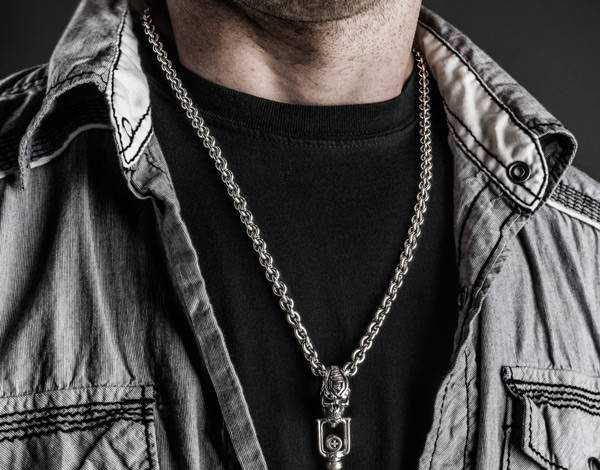 The Genesis Toggle Chain and Genesis Toggle Bracelet take it up a notch with thicker links for a more substantial look and feel.
The Genesis Toggle Bracelet is available in both single- and double-wrap versions.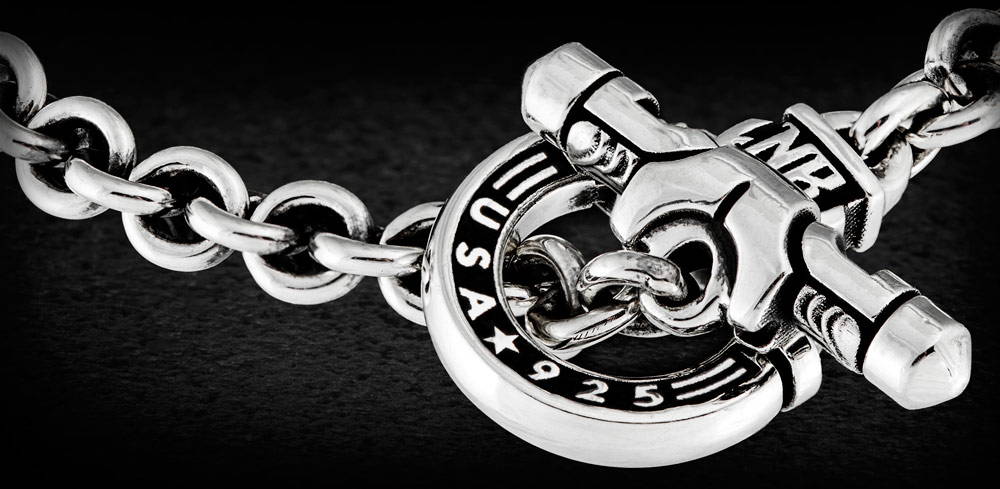 The Eden and Genesis series of chains and bracelets are available in NightRider retail stores and online.