There's a reason that guardian angels are often depicted as armed warriors, and many reasons not to mess with them. Throughout history—in literature, art, and sacred texts—they wield gleaming swords or spears as powerful representations of defense and protection. Accompanying each person in their life's journey, they are charged to always walk beside us. The guardian angel is a potent symbol and reminder that you never walk alone, no matter the challenges and trials that life throws at you.
And who hasn't had that close call? That day when time began to move in slow motion, vision tunneled down to a pinpoint, and realization crashed over us that our very existence might be in jeopardy. Or maybe it was a moment when everything we care about seemed lost. But when that harrowing moment passes, we're still standing. And we know deep down—truly know—that someone or something was looking out for us. While that narrow escape may make for a great story at parties, we're forever marked by it.

So, whether you want to wear a daily reminder that you are a survivor in this life, or want to let someone you care about know you forever have their back, our Guardian Angel Ring is there. Far from the ordinary. Sleek and bold. Handcrafted in the USA, this solid .925 sterling silver ring is available in seven striking stone options to fit any personal style.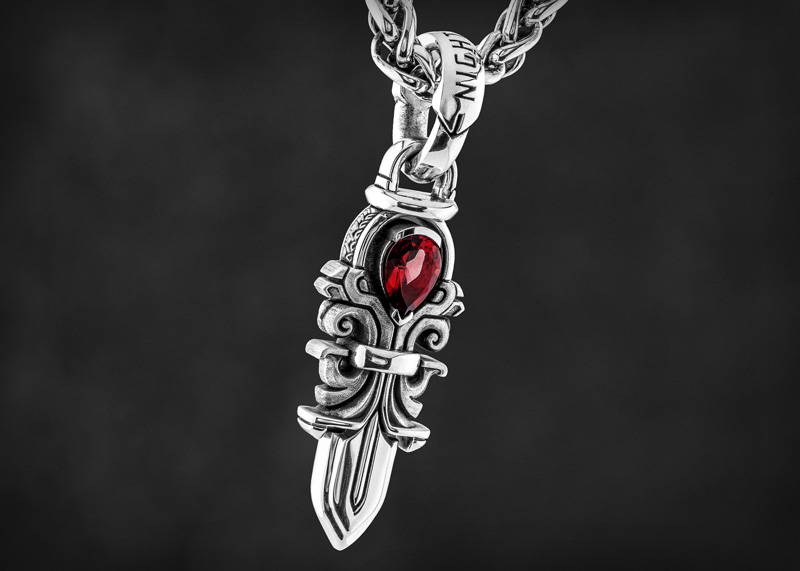 Pair it with its companion piece, our bestselling Guardian Angel Pendant, and create a jewelry set that both makes an impression and inspires.
The Guardian Angel Ring and Guardian Angel Pendant are available at NightRider retail locations and on our online store.