Voyaging on the open seas shares a lot in common with riding down the open road… the fresh air, the wind in your face, trekking towards the horizon under the blazing sun or a starlit night. Not knowing what might happen next, but being ready for anything that comes your way.
The Old Salt Pendant is NightRider's tribute to the free spirits, to those who chart their own course. Like a seasoned sailor, this medallion is ready to explore the world with you—wherever you may wander; whatever you might encounter.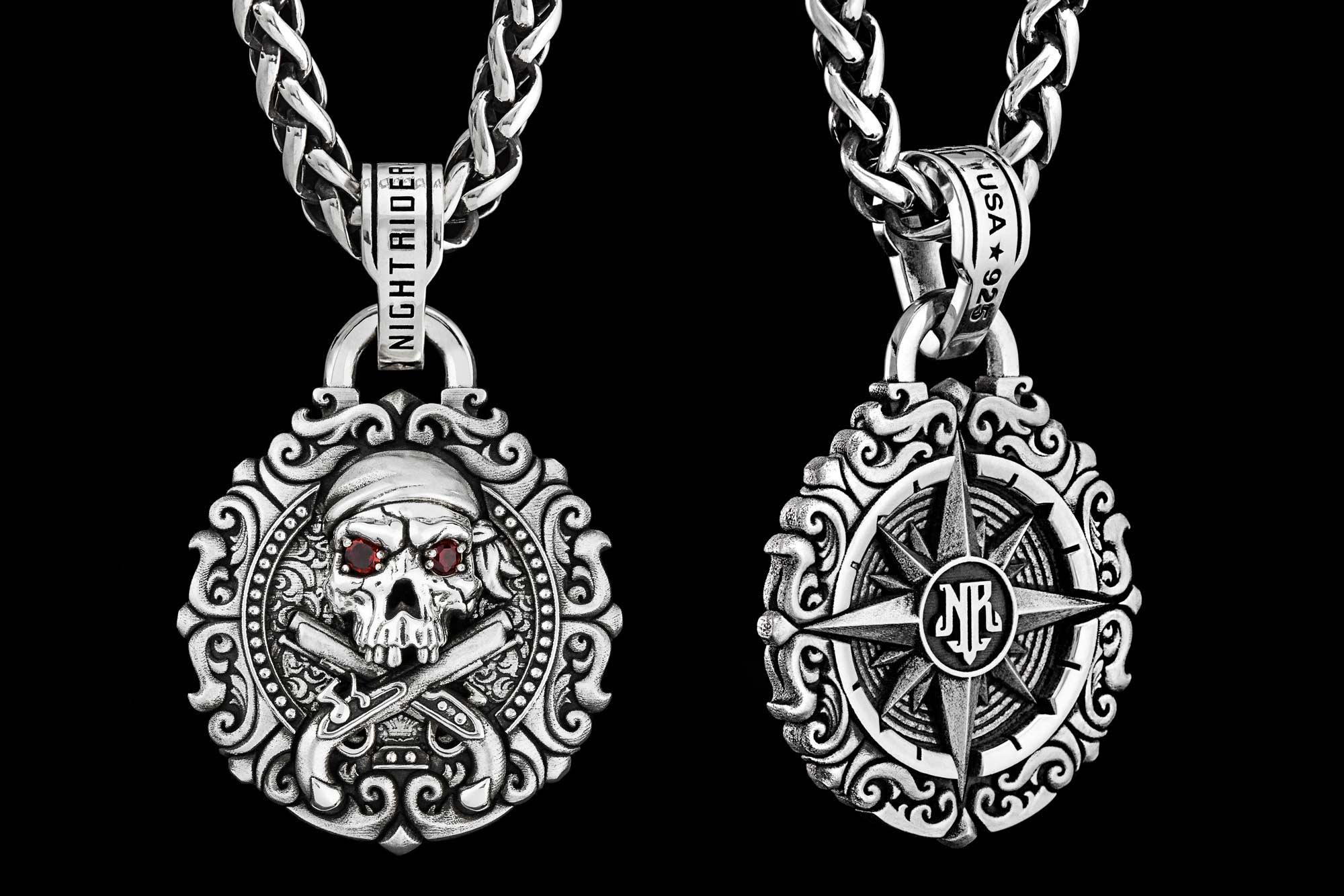 Whether you're fighting rough seas or barreling down the highway into the wind, it's that trailblazing fortitude that keeps you going. That, and the tools you carry. Some days your sidearm saves your hide; other times your trusty compass gets you out of a jam.
The skull is a grim reminder, however, that not all is within our control. Surrounded by flourishes of waves, winds, and weather, we're cautioned to be mindful of the risks along the course of our adventure. But then again—nothing ventured, nothing gained.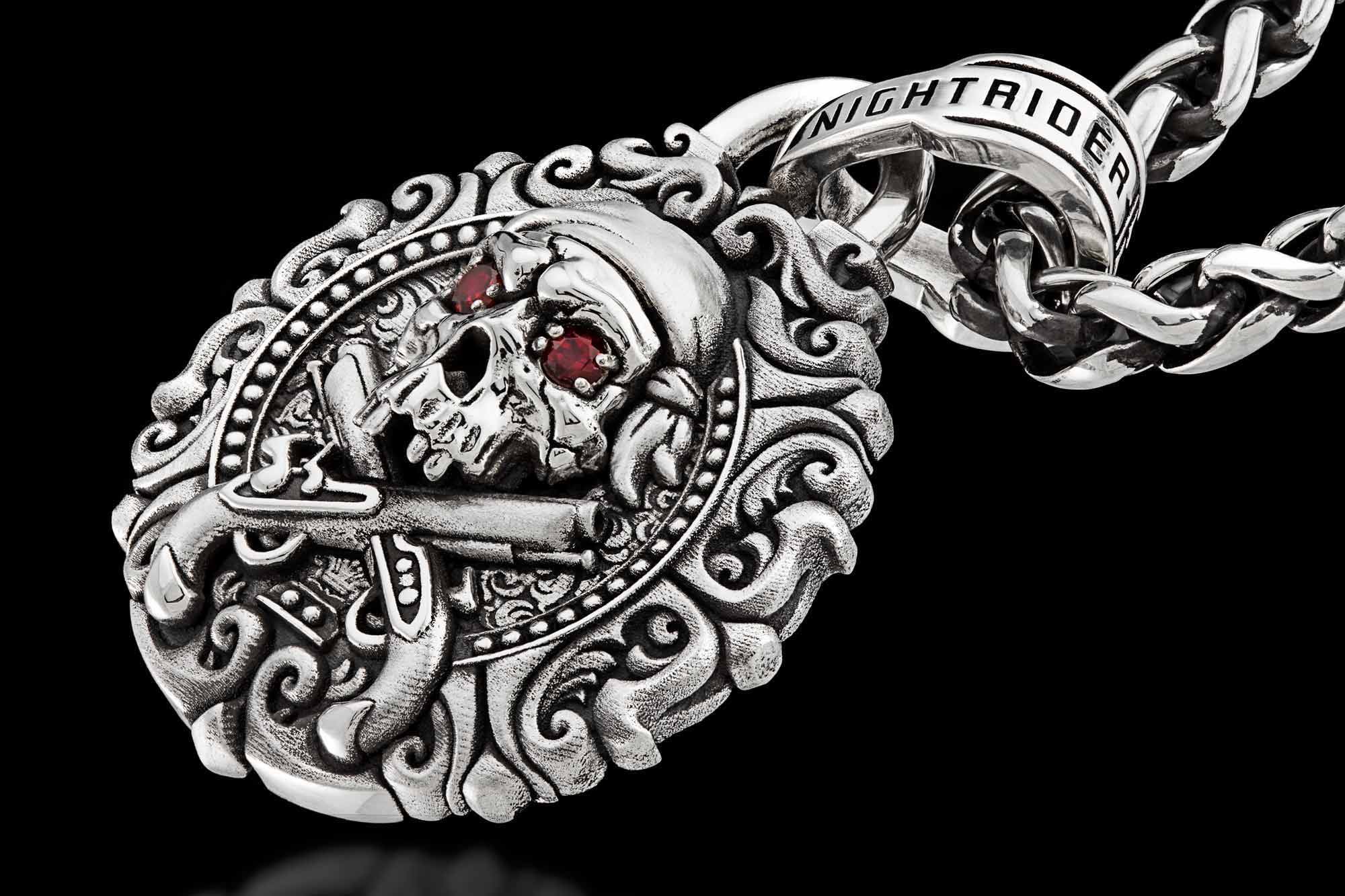 The Old Salt Pendant is handcrafted in the USA with solid .925 silver and has several gemstone options. It's available now at our retail locations, or you can order online. Pictured with the pendant is the NightRider Toggle Chain, offered separately.