Introducing the Eye Of Providence Ring, a collaborative design between NightRider Jewelry and world-renowned artist David Uhl. You may be familiar with Uhl's work through his connection to Harley-Davidson—in 1993, he began producing countless best selling artworks for Harley-Davidson apparel, and in 1998 became their first-ever licensed oil painter. Since then, he has created scores of masterpieces reviving the rich heritage of the iconic company, reinterpreting historic photos from their archives in beautiful oil paintings. Also in his vast collection are paintings and illustrations depicting vintage automobiles, aviation and more.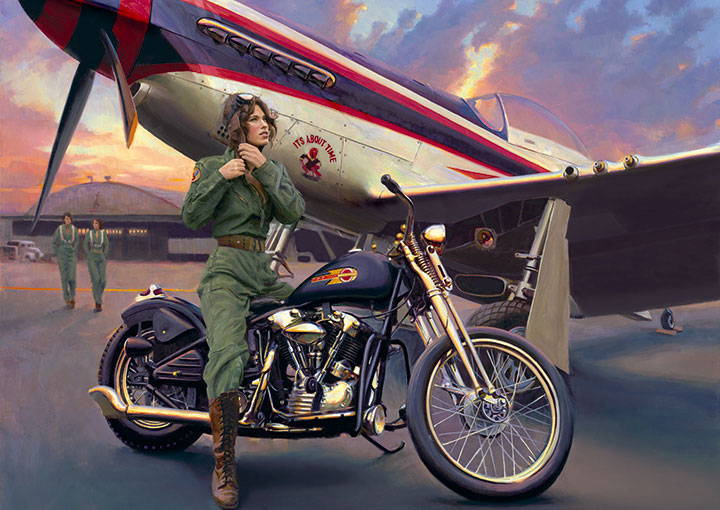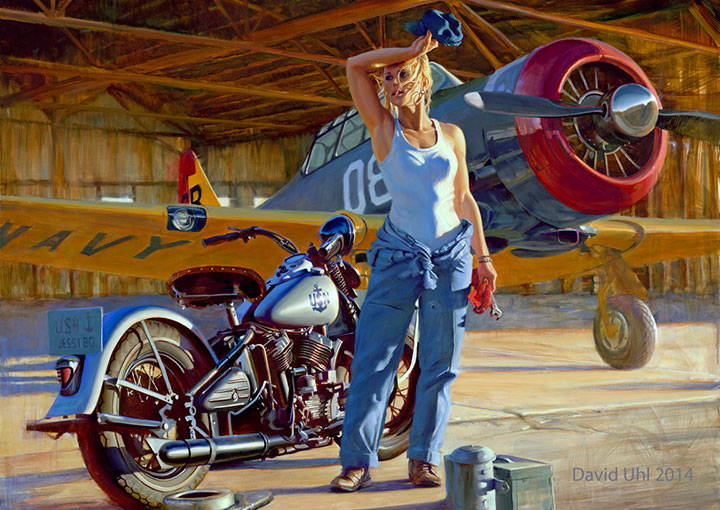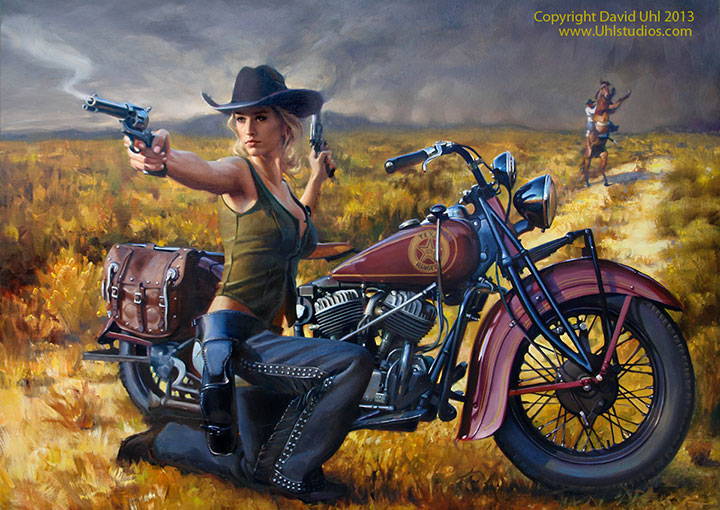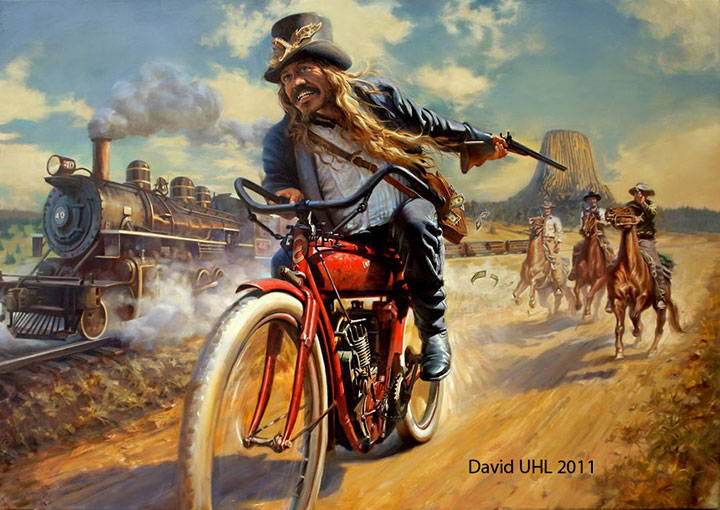 A few of David Uhl's oil paintings
Uhl is also a fixture at the annual Sturgis Motorcycle Rally in Sturgis, SD—every year since 2005 he has created a commemorative painting, and offers limited edition canvas prints for sale during the event. His recent travels include Rome, Italy, where he met and presented Pope Francis with a painting he created as a commission for the Vatican Postal Service.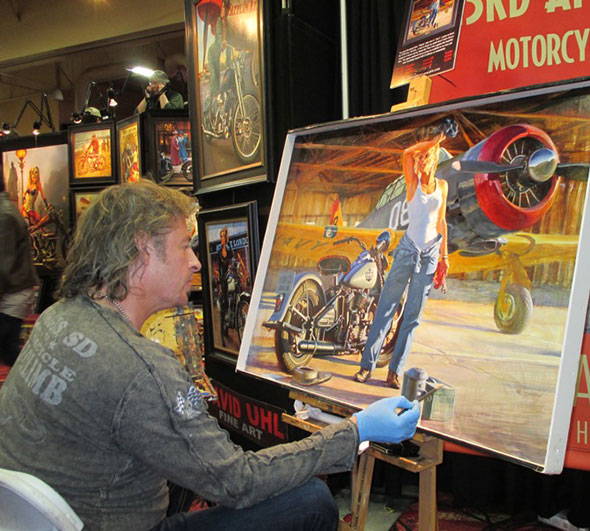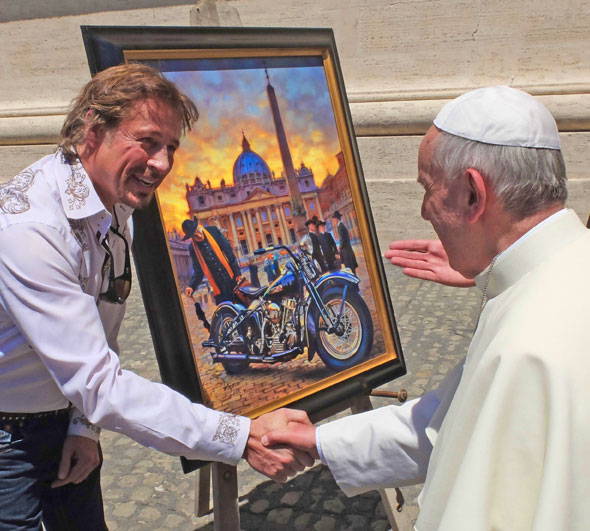 The collaboration between Uhl and NightRider came quite naturally, as both deeply respect the rich history of America and the cultures within it. NightRider's founder, George Ganem, had met Uhl in Sturgis, and both felt a connection to the artistry expressed in each other's craft. Ganem coordinated the exchange of artwork between Uhl and Nick Ballantyne, NightRider's Lead Designer. Together they worked out the details to take this ring from thoughts and sketches into reality.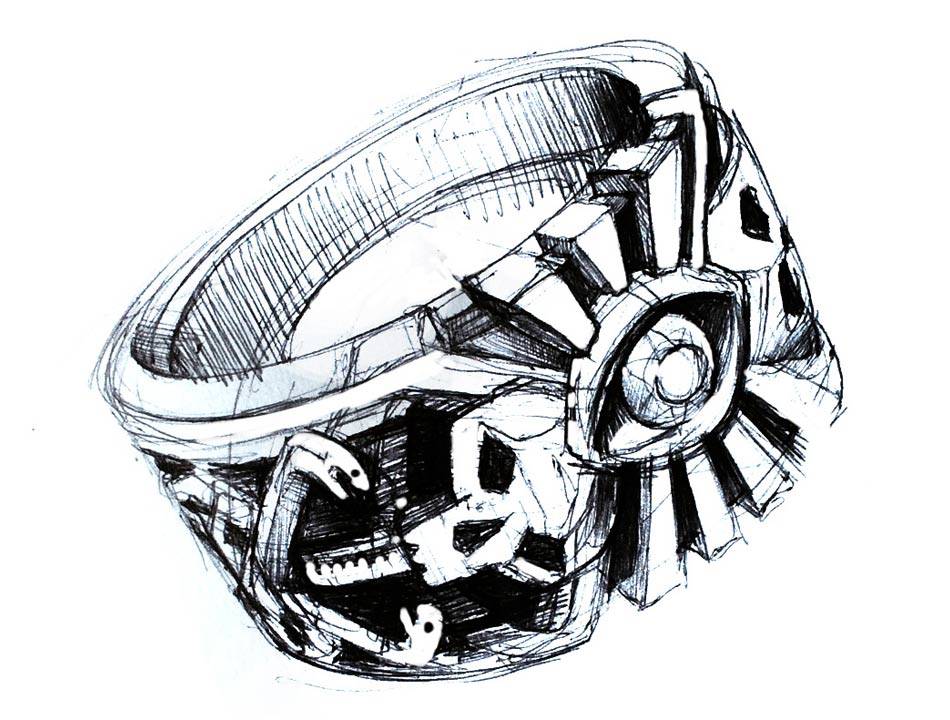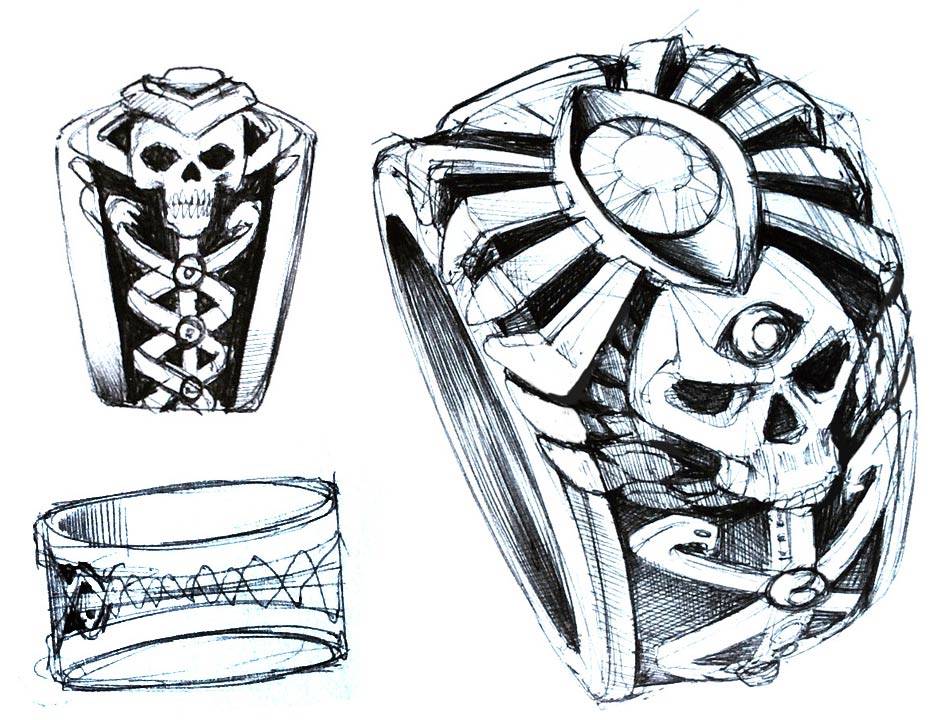 Early sketches of the Eye Of Providence design
We asked Uhl to discuss the significance of the symbols depicted in the ring. He explained, "One of the effects of my consistent search for pieces to the 'Origins' puzzle has led me to the abundant written records from the first civilization, the Sumarians. They left behind numerous accounts that predate the canonized bible by thousands of years. Especially the book of Genesis which corroborates these stories but leaves out many important details. One of those details revealed is now known as the Caduceus. This commonly seen image is really a fantastically ancient depiction of the double helix of DNA, raising our root (Kundalini) energy up the spinal column culminating at the top knob (pineal gland), ultimately activating the (DMT) lateral wings of Hermes (expanded awareness)."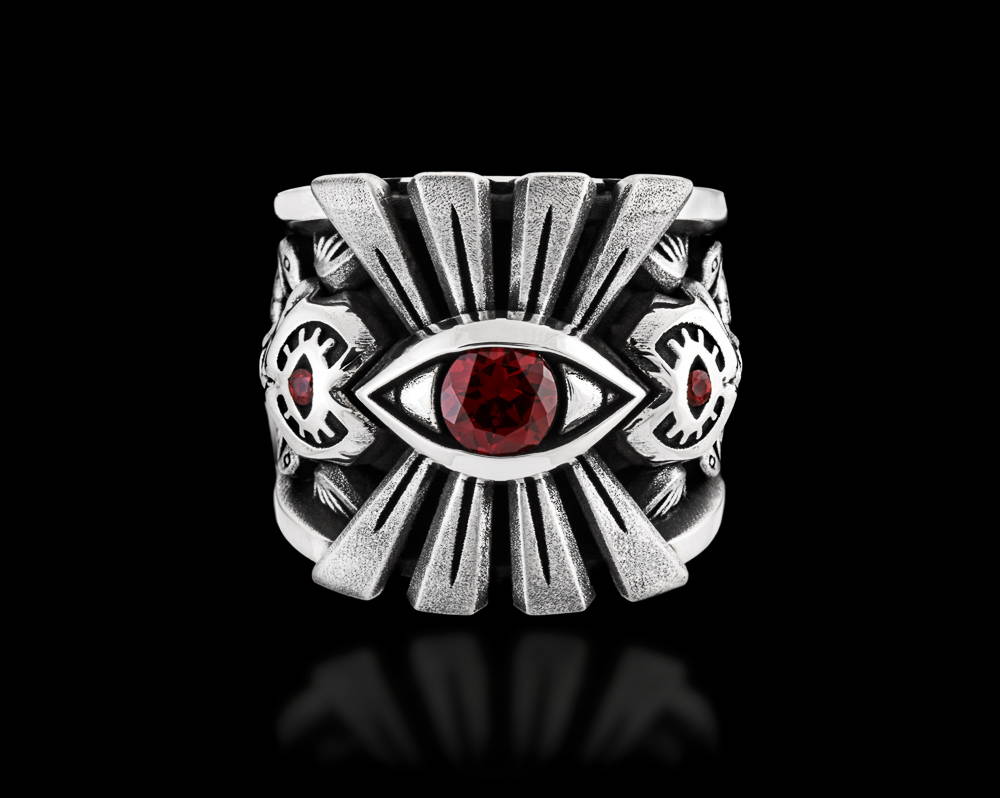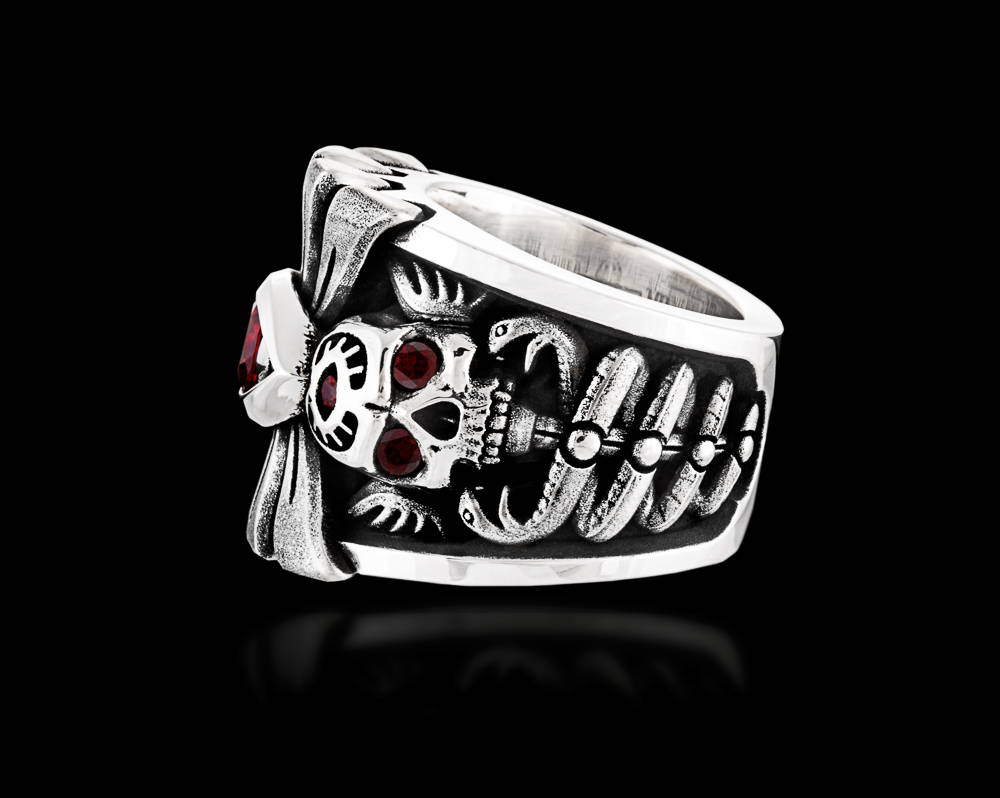 He continued, "Realizing the depth inherent in what most people know as the medical/health logo has left me wanting to enlighten those interested in just how deep this actually goes. I have drawn it countless times attempting to integrate it into some beautiful body conforming shapes. My use of "Eye of Providence" is meant to support and symbolize the advanced awareness which the ancient Egyptian deity Thoth, (Hermes, Ningishzidda) stood for."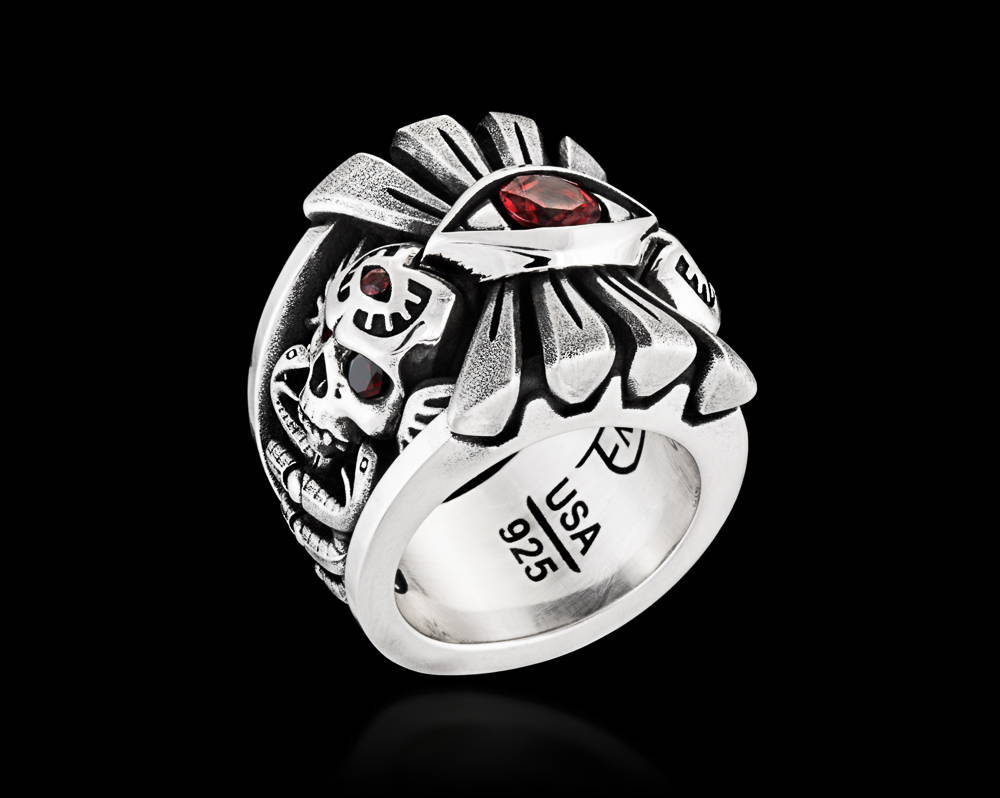 The NightRider Eye Of Providence Ring is handcrafted in the USA with solid .925 silver, and features seven gemstone eyes that are available in multiple stone options. Available online now, or check it out in person at our retail locations.
---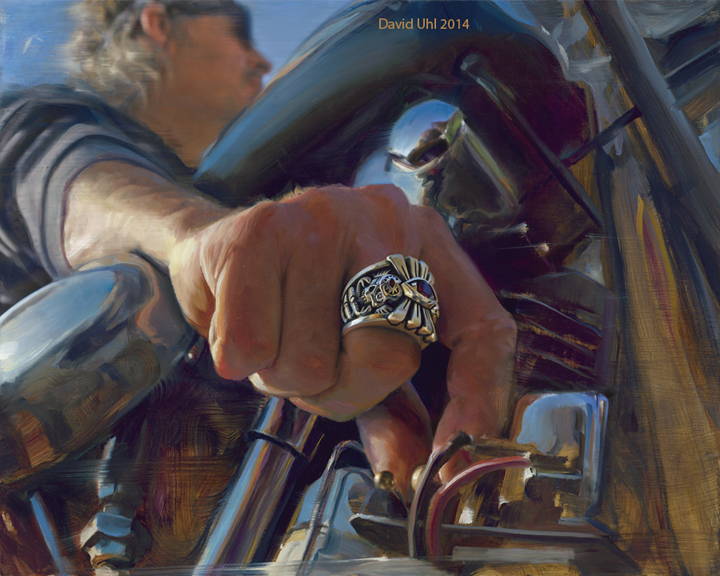 Additionally, Uhl has created a painting (above) featuring the Eye Of Providence Ring, and will be producing canvas prints available for purchase. Visit the Uhl Studios website for more information about David Uhl prints. Check out the painting on display at the NightRider location in Sturgis during the 2014 motorcycle rally.