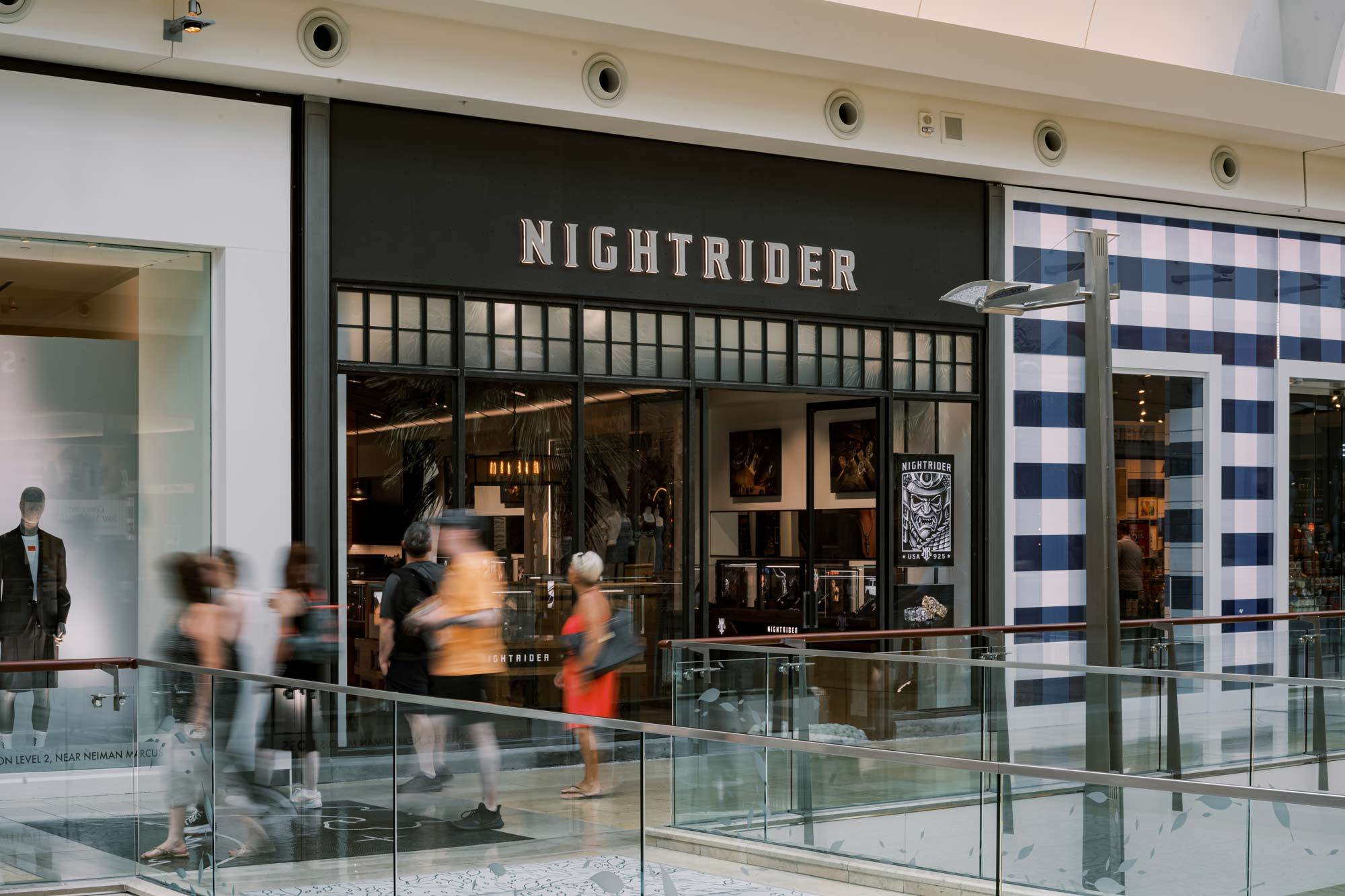 We're looking to fill both full-time and part-time sales team positions at our new The Mall at Millenia location in Orlando, Florida.
The NightRider Orlando store will provide excellent opportunities for people who best fit our team. We're seeking dedicated and reliable individuals with great attitudes who are ready to get in, roll up their sleeves, and do whatever they can to help us as we continue to grow. Our company is growing rapidly and will offer plenty of personal and professional growth opportunities.
You MUST be available to work weekends. Some skills that will be essential for success in this position are: precise attention to detail, awesome personality with customers and co-workers, strong verbal and written communication, consistent follow-through, outstanding time management, and the ability to learn new things quickly and follow directions.
Your responsibilities will include answering phones, greeting walk-in customers, developing personal relationships with each client, following through with sales leads and customer orders, inventory counts, general merchandising, cleaning and maintaining the store's appearance, and many other support responsibilities. Basically, we need some real rock stars who can relate to any type of person and who are real team players! If this sounds like the perfect fit for you, we would love to hear from you.
OUR FORMULA – THE LUCKY 13
We believe that the principles that lead to success are the same in life and in business. Our strategy for business is simple—we find people who agree with us and our cause and then we ask them to join us. For us to succeed is it vital that every member we add to our team is 100% committed to our culture. The recipe for our culture is the core values that we frame our company around. These are our Lucky 13:
Keep perspective of what's really important. Always start and end with why.
Stay grounded and humble. No egos allowed.
Always stay hungry. Never be satisfied with where you are, always push yourself to learn and grow.
Commit to only doing your greatest work. Doing a few things exceptionally is better than doing a lot of things pretty well.
Be honest. Real relationships are built on trust.
Commit to the team. A team united together will far surpass what the same individuals could accomplish on their own.
Take responsibility for yourself. There is nothing we respect more than when someone holds themselves accountable. "I'm sorry I made a mistake" goes a long way around here.
Lead by example. Real leaders lead from in front; not above or behind.
Have gratitude. Be thankful for the opportunities that you have and the people that support you along the way, regardless of the size of their contribution.
Find solutions not problems. Positive and determined attitudes are essential to turning obstacles into opportunity.
Work hard. The road to greatness is paved by hard work, discipline, and sacrifice.
Enjoy yourself. Spend your time doing things that make you happy with people who make you happy.
Be proud of who you are and what you do.
HOW TO APPLY
If you're the rock star we've been searching for, please e-mail all items on the list below to careers@nightriderjewelry.com with the job title and location as the subject. Due to the high volume of applications that we receive, anyone who doesn't include all of the following will not be considered for our position:
A cover letter explaining why you are the best choice to join our team at NightRider and why this is the perfect position for you
Your résumé
Professional references
Due to the nature of our business, anyone who we consider will be required to pass a drug test and a background check before we will hire them. We will be fielding resumes and conducting interviews immediately.
This process will continue until we find our perfect match.